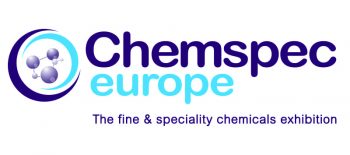 One of Europe's major hubs for the fine and speciality chemicals industry.
Chemspec Europe will gather prominent leaders, innovators and decision-makers in chemicals development, manufacturing and related services, all under one roof.
Now in its 34th edition, the event features the full spectrum of fine and speciality chemicals for various applications and industries, including pharmaceuticals, agrochemicals, polymers, food and feed ingredients, flavours and fragrances, pigments and dyes, paints and coatings, household and cleaning chemicals, adhesives and sealants, petrochemicals, leather and textile chemicals, electronics and many others.
Taking place 26-27 June 2019 at Messe Basel in Switzerland.
Welcome at the booth HALL 1 B299.